about us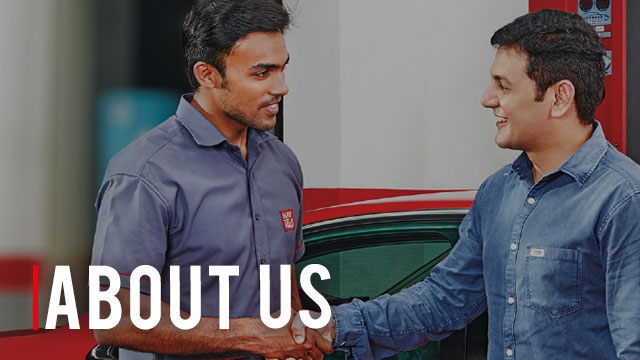 We seldom think of tyres as being as important as the engine or gearbox, perhaps. But if you don't take care of your tyres, your car's handling, performance and fuel efficiency will be severely affected. We at MRF Tyres know this, which is why we have created a one‑stop solution for all your tyre needs. The MRF T&S combines all the technological know-how and experience we have gathered over the years, along with highly-trained service personnel to make sure you go that extra mile. Because your tyres deserve the best.
State‑of‑the‑art equipment
WORLD‑CLASS CUSTOMER EXPERIENCE
Comfort

Every MRF Tyres & Service outlet has a glass‑enclosed lounge for customers.
An entire tyre service now takes only 45 minutes.

Convenience

Every MRF Tyres & Service outlet stocks the entire range of MRF Products.
There are over 800 MRF Tyres & Service outlets in India, which means you are never far from one.
Our staff are ever-ready to answer all your queries.

SERVICE QUALITY

Random checks are done to ensure that you experience the highest quality of product and service delivery at our outlets.
Surprise technical inspections are conducted to maintain stringent internal standards.